Reliable Communications is Key
The Intelligence Group possesses the knowledge and experience to efficiently and effectively communicate across the globe. We assembled key personnel that were commissioned to design, develop, and operate the worlds first and only private EPIRB and satellite phone emergency response center. Our emergency response specialists have resolved numerous complex emergency situations on every continent,
Utilizing both off-the-shelf and custom communications devices from the world's top manufacturers and our own in-house team, The Intelligence Group can integrate resources such that our clients get reliable results to unique communications challenges. We have combined satellite and cellular devices, custom tracking devices, and have even designed highly specialized equipment for oil and gas industry clients.
Examples of devices trusted by The Intelligence Group:
Iridium Extreme® combines market-leading toughness with an unmatched feature set including location awareness and a fully integrated SOS button with emergency response service — all in one compact handset.
With Iridium Extreme® Satellite phones deployed in the field, you can use the integrated emergency 911/SOS button to deploy emergency services anywhere in the world. Clients may utilize the default services or The Intelligence Group can customize capabilities to meet the unique needs of our global clients.
Dust proof, shock resistant, and jet-water resistant with IP65 and MIL-STD 810F ratings and exceptionally rugged for extreme duty, The Intelligence Group Trusts Iridium Extreme® devices to provide reliable voice, SMS, and emergency communication anywhere on the planet.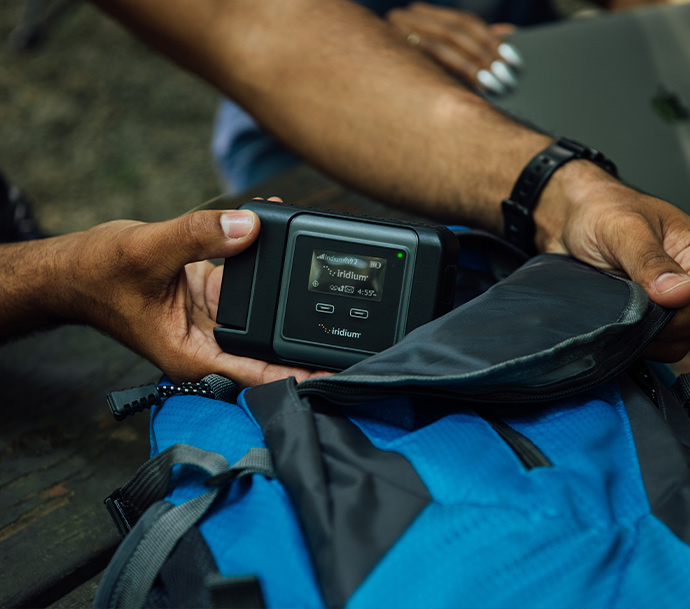 Iridium GO! provides global voice calling and text messaging solutions for your smart device, as well as enhanced data capabilities offered through optimized apps to meet your unique needs. No worries, there are no roaming charges. Reliable connectivity and in touch wherever and whenever, your team can rely on these devices each and every day.
The cost-effective Iridium GO! soltion allows you to use existing smart phone or tablet devices to make satellite phone calls or send emails and text messages. The integrated emergency 911/SOS button also allows for emergency response anywhere in the world.
Identical to the Iridium Extreme, the Iridium GO! is dust proof, shock resistant, and jet-water resistant with IP65 and MIL-STD 810F ratings. Proven rugged in extreme duty use, these devices also allow voice, data, GPS and SMS communications globally.
No matter your mission-critical communications needs, The Intelligence Group has you covered with communication device proven to be effective... literally anywhere on the planet!